Fire Fighting Hose inside rubberlined
Fire Fighting Hose OSW FOREST FIRE
especially for forest and vegetation fire fighting
Product Features Fire Fighting Hose OSW FOREST FIRE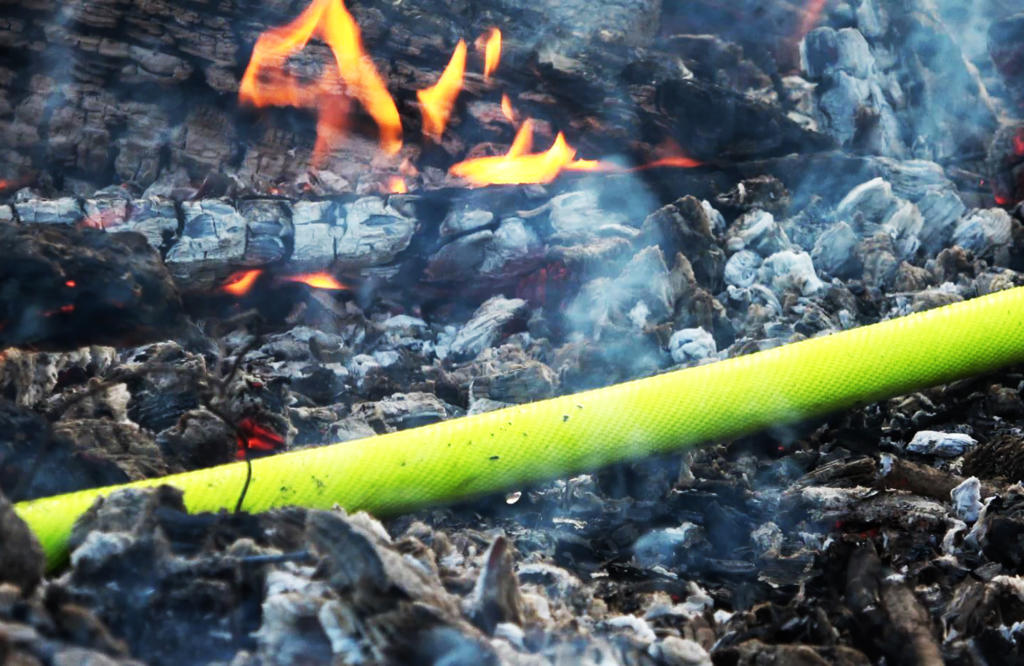 OSW FOREST FIRE
Signalling colouring with high visibility in difficult terrain
Low roll size diameter (ca. 25 mm / 15 m roll)
Extreme low weight to relieve fire fighting forces
Very good kink radius for high flexibility in tough terrain
"Self protection" due to percolating effect flame test:
10 min at 960 °C according to DIN 14811)
Water loss only 4.8 % / Working pressure 9 bar
(made by 15m-length) – self wetting
low pressure loss due to smooth EPDM-rubberlined
Root resistant
Cold resistance: up to – 40 °C
Heat resistance: up to
Inside
high-quality, very light synthetic rubber on the basis of EPDM
Outside
jacket of 100 % high tenacity synthetic polyester yarn (4 different colour possible),
circular-woven twill weave, warp and weft threads multiple twisted with percolation-effect
(continuously needled)

Individual marking possible
Binding with various coupling types
with extended impact, abrasion and wetness protection cuff over the binding
Manufactured according to DIN 14811 Class 1 and Australian Standard AS2792
used in Germany, Greece, USA, Australia, Argentina, etc.
Technical Details Fire Fighting Hose OSW FOREST FIRE
The data regarding bursting pressure and working pressure refer only to the pure hose without couplings. Changes in technical specification without prior notice.
Diameter
Inch
Diameter
mm
Weight
(+/– 5 %)
g/m
Bursting
pressure
bar
Working
Pressure (1:3)
bar
Wall
Thickness
mm
Bending
Radius
mm
Theo. Tensile
Strength
kg
1
25
150
100
33
1,60
250
2.300
X
X
X
X